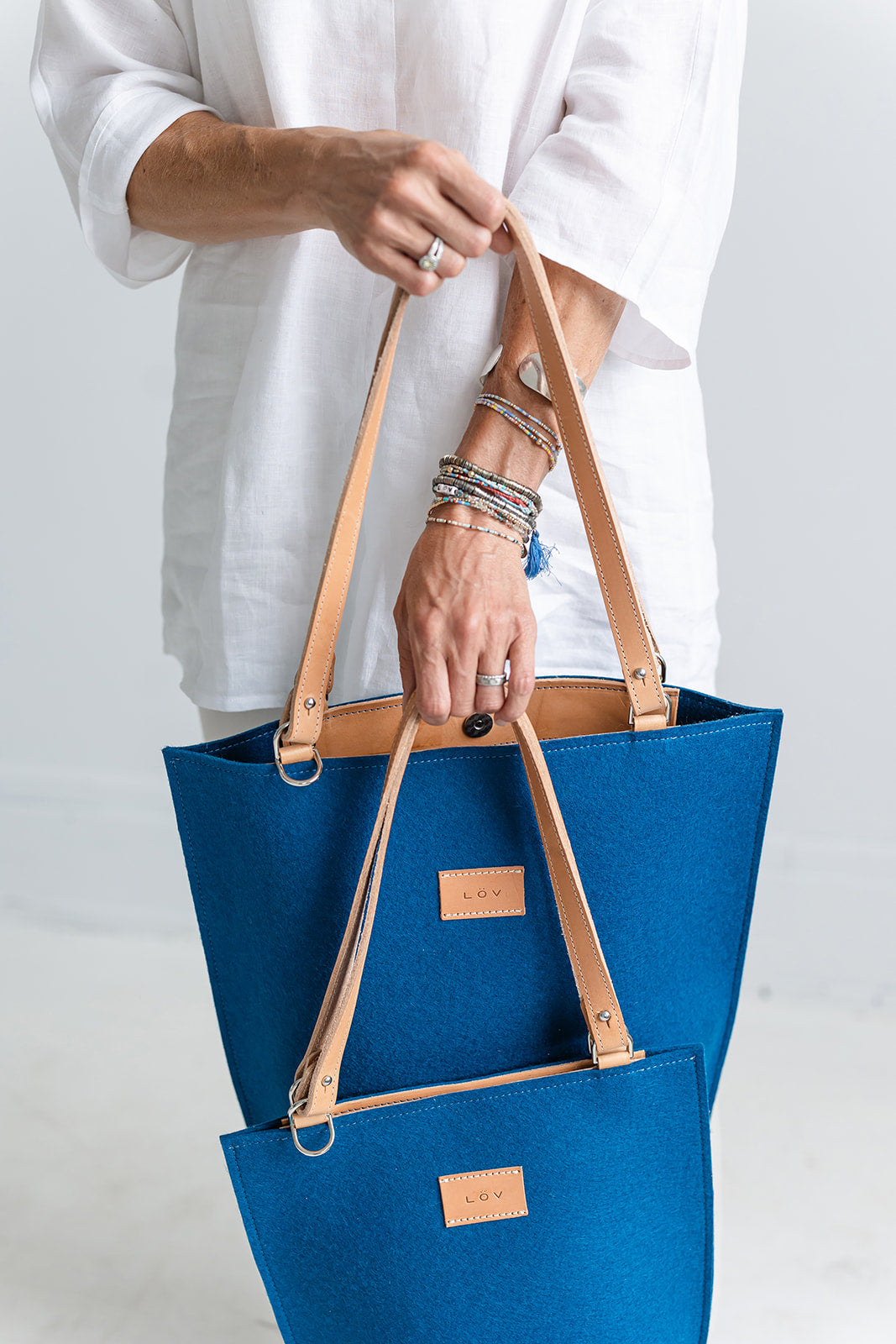 Torsby Tote Collection
Not too big, not too small, our Torsby totes are the perfect carry-it-all totes with space for all of your day-to-day essentials. Crafted of colorblock merino wool felt, both sizes feature two large interior pockets with magnetic closures and leather handles with a longer drop to fit comfortably over coats.
The only difference between our totes is 3 inches...15" x 15" or 12" x 12" or between a laptop and an ipad. You choose which one is perfect for you.
And don't forget about the attachable glasses cases and wallets!
JÄTTEFINT [very nice!]